Hyundai Elantra: Gauges and Meters / Outside temperature gauge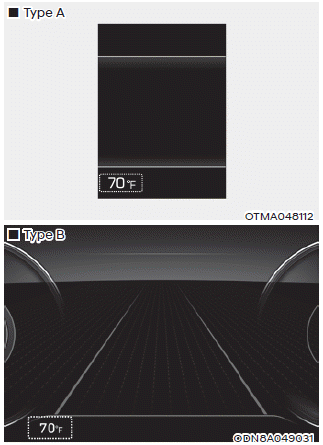 This gauge indicates the current outside air temperature by 1°F (1°C).
-- Temperature range: -40°F ~ 140°F (40°C ~ 60°C)
Note that the temperature indicated on the LCD display may not change as quickly as the outside temperature (there may be a slight delay before the temperature changes.)
You can change the temperature unit from °F to °C or °C to °F in the User Settings mode in the cluster:
-- Go to User Settings Mode → Other → Temperature Unit.
For vehicles equipped with Automatic Climate Control, you can also:
-- Press and hold the AUTO and OFF buttons on the climate control unit for 3 seconds
Both the temperature unit on the cluster LCD display and climate control screen will change.